February 20, 2009
Microsoft To Provide Free Antivirus
Posted by: pctutorials : Category:
Windows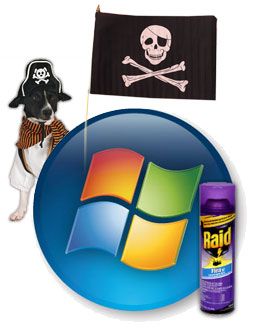 The giant software team Microsoft has revealed that it is going to release a free antivirus software for Windows XP SP3, Vista and Seven. They plan on releasing it on July 1st, 2009. This will be a huge blow to all the 3rd party antivirus creators such as Kaspersky, Bit defender, Symantec, McAfee and other antivirus software aimed at the home user.
It is said because the antivirus software created by Micorosft, codenamed Morro, will be light on the computer's resources as it integrates into the Windows system. For casual the internet user, and for probably for the majority of the home user base, this will be a huge benefit for them as it will be a saving for them.
Granted that it does a good job of keeping the nasties out. If it is sucessful, the other 3rd party antivirus software makers will have to do to something extraudenary or, get into the business level of computer protection. We shall hear much more about morro closer to its release date for sure.
If you enjoyed this post, make sure you subscribe to my RSS feed!
Related Entries
Leave a Reply