March 02, 2009
AusLogics Registry Cleaner Free For All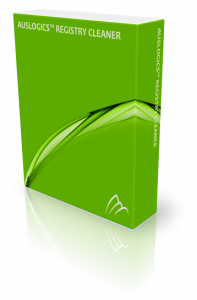 Auslogics has released a new edition to their lineup – a registry cleaner. What's a registry cleaner? Well, something that cleans the windows registry

.
The Windows Registry is one of the most vital and the most vulnerable to errors part of a computer. Programs access the Registry thousands of times per second and new registry entries are created whenever new software or hardware is installed.
Most programs delete their entries when they are uninstalled, but some applications leave a lot of their registry keys behind. That's how invalid entries mount up and the Registry becomes cluttered with unused and corrupted keys and references. As a result the system needs more time to access the Registry and find the entries it needs, which causes dramatic computer slow-downs.
Auslogics Registry Cleaner is designed for fast and safe Registry clean-up and optimization. First the program offers to choose categories to scan, then scans for registry errors, and then provides the list of errors to fix. Each problem comes with a detailed description and can be solved with a click of a button.
So if your PC has become sluggish or just needs a clean out, there is no excuse no to do it. Since Auslogics Registry Cleaner is free, you can get started straight away

If you enjoyed this post, make sure you subscribe to my RSS feed!
Related Entries
Leave a Reply