October 23, 2008
UltraEdit More Than A Text Editor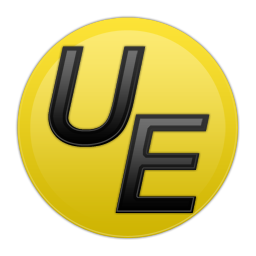 Hands up all those who have notepad! That is probably most of you if you're running a windows OS

. Back when I first started my Bachelor of Technology, my first unit was Introduction to Information Technology, and as a part of the unit, we had to design our own basic website. We were not allowed to use a WYSIWYG (What You See Is What You Get) editor, because it was to help our learning. We could have used notepad, but that could lead to headaches. So, a suggested program was UltraEdit.
UltraEdit is the ideal text, HTML and HEX editor, and an advanced PHP, Perl, Java and JavaScript editor for programmers. An industry-award winner, UltraEdit supports disk-based 64-bit file handling (standard) on 32-bit Windows platforms (Windows 2000 and later).
In my case, I used it to build a HTML website. And to break it down, I could easily navigate between HTML documents I was working on through its tabbed interference , similar to that of FireFox. Tags were highlighted automatically, and it was easy to spot open tags. I could keep rambling on about it, because it has been so helpful to me, even today when i work on WordPress theme's, I still use it. You can get a list of features at the Ultra Edit website if your interested.
The only catch is, it does cost $50 bucks. But all i can say is, it's 50 dollars well spent. Maybe you know of a free text editor or similar that you like. If you know of one, please share it

.
If you enjoyed this post, make sure you subscribe to my RSS feed!
Related Entries
Leave a Reply