October 08, 2009
TeraCopy – Copy files faster and safer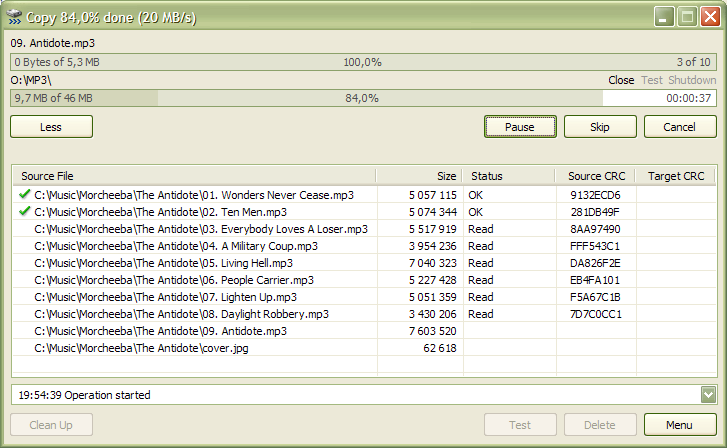 Whether you are a PC enthusiast or not, chances are you have had to transfer files to either a USB stick, another hard disk or even another computer. Generally speaking, Windows "does the job", but that's it. Especially when you're transferring large files, a small hiccup can cause the transfer to halt.
Thanks to the folks at Code Sector, they have invented a piece of software that integrates into the Windows shell and that will transfer files faster and safer: TeraCopy. What I mean by safer is that you can pause the transfer at anytime you like, then resume at a later time.
You know, I think Code Sector should contact Microsoft and ask them if they can integrate their software into Windows 7. Seriously, everyone should own a copy of TeraCopy.
If you enjoyed this post, make sure you subscribe to my RSS feed!
Related Entries
4 Responses to "TeraCopy – Copy files faster and safer"
Leave a Reply