May 21, 2009
Man was I amazed when I saw this: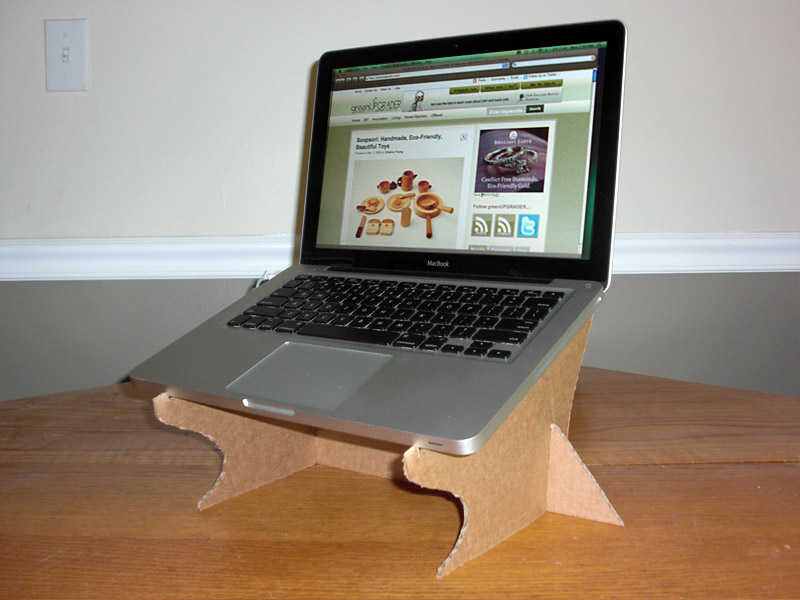 GreenUpgrader has managed to create an usable and cheap laptop stand. I know it doesn't look a million dollars but hey, it will certainly increase airflow to the Laptop and will provide better screen position. Head over to GreenUpgrader to print out the template yourself and give it go. The how-to article is easy to follow and has plenty of pictures to go with it. My laptop is out for repairs at the moment and does weigh a fair bit. With a few modification, I might just have myself a cheap, effective and usable cardboard laptop stand.

Have fun!
If you enjoyed this post, make sure you subscribe to my RSS feed!
Related Entries
Leave a Reply